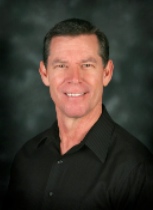 Welcome, my fellow musicians and music lovers!
On these pages you'll find a large variety of information and ideas that can help you play better, and help you to deepen your enjoyment and expression as you play and study music.
I'm a saxophonist, flutist and composer, and an Alexander Technique teacher, certified by the American Society for the Alexander Technique (AmSAT). I am also certified as a personal fitness trainer through the National Academy of Sports Medicine (NASM). Most of my work in personal fitness training is in integrated functional fitness, primarily helping my music and Alexander Technique students learn to exercise in a safe and effective manner.
I've been playing music professionally for over 35 years. As a musician, my work is primarily  in the world of modern jazz and other, conceptually unique forms of improvisation. As a performer I'm comfortable in anything from traditional (early) jazz, straight ahead jazz (standards, bop, etc.), afro-latin music, post bop, "free" improvisation, and other avant-garde contemporary improvised music settings (such as chamber music).
I've performed and recorded with many  noteworthy contemporary improvising musicians from the West Coast of the U.S. A few of the artists I've worked with are: Charlie Haden, Nels Cline, Vinny Golia, Jaki Byard, James Newton, Larry Koonse, Michael Vlatkovich, John Carter, Steuart Liebig, Matt Otto, Harry Scorzo, Chris Garcia, Billy Mintz, and Kim Richmond.
Most of my teaching (whether music, the Alexander Technique or fitness training) is done privately. I'm on the faculty of the American Musical and Dramatic Academy in Los Angeles, teaching the Alexander Technique to actors, singers and dancers. I also teach the Alexander Technique as a guest lecturer and adjunct at California Institute of the Arts, and at Pomona College.
The Alexander Technique has helped me tremendously as a musician, and the Alexander Principles continue to influence and shape how I teach and learn music. If you've never heard of the Alexander Technique, please visit my Alexander Technique Website to learn more.
If you'd like to read about how I've been able to help myself overcome some rather serious obstacles as a musician through studying and applying the Alexander Technique, read my story.
My passion as a musician is to continually find freer, more authentic ways of personal expression. I'm less concerned with sounding "good" (although that's important, too!), than I am with sounding like my true self. That's a life long journey. I'm always looking for new ways to practice: expanding my rhythmic vocabulary, challenging my sense of form, finding new ways of organizing melodies, thinking differently about tonality, and ultimately increasing my freedom and fluency.
I'm also interested in how to practice and perform with ever increasing ease, balance, coordination and efficiency. Thanks to the Alexander Technique, I play pain-free, with much less strain, perceived effort and with greater satisfaction. I also apply these same principles to help me explore and grow as an improvising musician.
It is my hope that I can share what I've learned (and continue to learn!) both as an improvising musician and as an Alexander Technique teacher to help you not only to take better care of yourself while you play music, but also, to give you some ideas and inspiration about finding and developing your true voice as an improvising musician, and staying on the path to continued growth and improvement.
I post a new article every two weeks.  Usually, one of my posts is pointed specifically at the principles of the Alexander Technique as they pertain to playing music (including injury prevention, self-care, practice habits, etc.) The other post is most often about improvising, specifically about practicing and playing jazz. I also add a new jazz etude in downloadable .pdf form on a semi-regular basis. I also write/compose etude books for improvising musicians. 
Please feel free to contact me if you have any comments or questions. If you have a particular topic you'd like me to address, please let me know. I'd be happy to write about anything you might be interested in.